Welcome to the Eye Candy Wiki
Characters
See more characters >>
Next Episode
Episode:
BRB
Air Date:
19 January 2015
Perfect is only good enough for him. Don't miss the next episode 19 January 2015 at 10/9c!
BOOK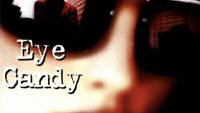 Lindy Sampson is a beautiful New Yorker with one issue: her looks intimidate all guys. Her roomate suggests she try internet dating and sets up a personal ad, calling her
Eye Candy
. Suddenly Lindy has more dates than she can handle and is having the time of her life. That is until one of her dates sends her a terryfing message. Lindy is in the dark, suspecting everyone but knowing nothing. Is she dating a psychopath, and if so, which one is he?
Read more?
TV SERIES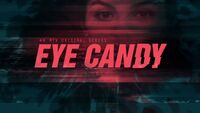 The series protagonist is Lindy Sampson (Victoria Justice), a college drop-out turned hacker who was traumatized by the abduction of her younger sister, Sara. Lindy has now moved to New York with her best friend Sophia and she dedicates her time to finding her sister.
Eye Candy premieres 12 January 2015 on MTV.
Read more?
Newsfeed
Featured Character
Featured Media
Polls
Twitter
Coming Soon